Shopping Cart
Your Cart is Empty
There was an error with PayPal
Click here to try again
Thank you for your business!
You should be receiving an order confirmation from Paypal shortly.
Exit Shopping Cart
We and various guest Bloggers share rants on reading, writing, and other ponderings...
I figured I had a seventy-thirty chance. Seventy for no, thirty for yes. The six-month, £10,000 Charles Pick Fellowship awarded by the University of East Anglia sounded lucrative. Truth be told, all I was thinking about was survival. Why? I was flat broke.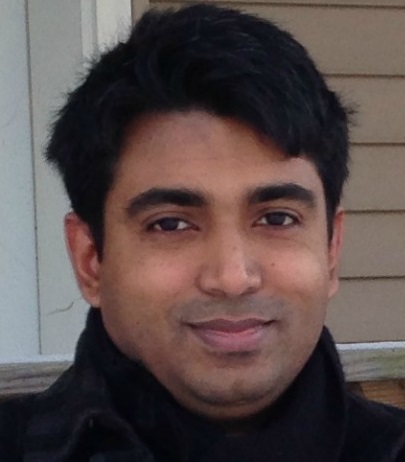 A few years ago I overspent on pursuing a Masters in the US, which I didn't complete, sadly. Then in 2014, I left America intending to be a full-time writer. Next three years I would knuckle down to novel writing.
Being a writer is hard. Being a Bangladeshi writer is even harder. Friends and relatives began wondering if my head was filled with fluff. I ignored them. But for how long? I found myself increasingly isolated. There were days when I forgot to speak. Without my ever-patient wife who had been supporting me all this while, there was no one else to talk to. For the next two and a half years social and family gatherings were avoided because I could no longer bring myself to reveal that I was working full-time on a novel. They wouldn't understand. I made up stories telling them instead that I worked with a few foreign online news outlets.
Then, one chilly winter afternoon early this year, a friend sent me the fellowship link. I thought there would be no chance for me, but decided to give it a shot anyway. Receiving this award could be a life-changing experience, not to mention my financial saviour.
I required a recommendation letter. I sent an email to a creative writing professor at the University of Edinburgh with whom I had a little acquaintance. No reply came. I couldn't blame him – if you are not in touch with a person for years and then out of the blue you write requesting a reference letter, you can't expect too much. Next, I wrote to Brick Lane Publishing. Since I happened to be included in their anthology of short stories, Brick Lane Tales, I assumed my contact there could be a great referee. Who doesn't know a good recommendation letter can often make all the difference? Lara kindly gave me one.
On the final day of submission, I hesitated. Should I send it? I'd checked past Charles Pick Fellows. Most of them had degrees in Creative Writing or had graduated from world ranking universities like UCL, Columbia, Yale, and so on. What's more, some of the recipients had other prizes tucked into their crisply ironed pockets. My Masters from Bangladesh suddenly seemed a bit insipid.
I sent the application anyway with a gut feeling that the chance was fifty-fifty. Last week an email arrived saying I had been chosen for the Charles Pick Fellowship. Their comment on my novel excerpt was: ''The judges were impressed by the lucidity and power of your prose and by the strength of the story you have to tell.''
Lara at Brick Lane asks whether I'm a typical Quaker. Since no two Quakers are alike, I'm typically atypical.
Quakers are members of the Religious Society of Friends (RSoF) – originally, 'Friends of Truth.' Although we try to be friendly, we're not bound to be buddies; it's more important to respect, listen to and learn from one another.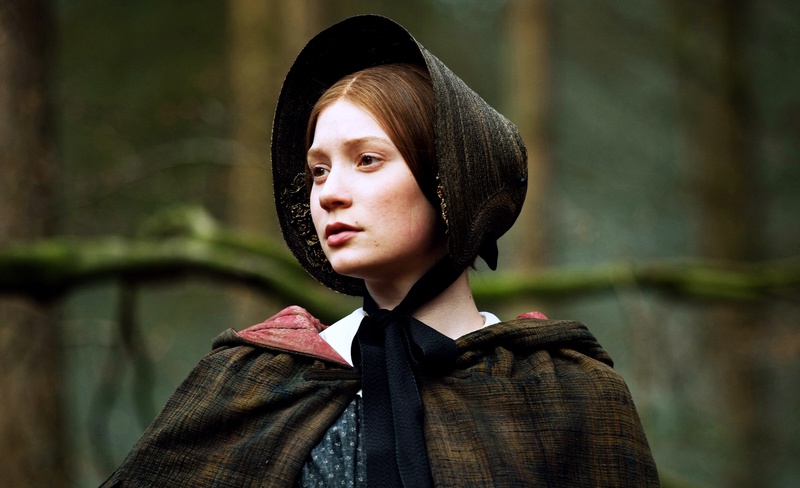 The nickname 'Quaker' was adopted in the C17th, when depth of worship was expressed through 'quaking before the Lord.' In Meetings for Worship we sit quietly together, try to still our minds, ignore intrusive anxieties – (did I lock the door?) – waiting to hear, with the inner ear, the still small voice. Much like writing! We believe that God is everywhere and in everyone all the time. Many prefer Spirit because we can't describe or define God; spirit links with breath (respiration) and inspiration.
Your image of a Quaker may be a beaming white-haired man in a broad-brimmed hat (advertising porridge oats, perhaps), or a gentle woman in close-fitting white bonnet, long grey skirt and shawl (which would suit me!). We were once told there were no Quakers in this town as no-one was dressed like that.
My first Quakerly encounter was with Jane Eyre who, summoned to dinner with Mr Rochester, need not alter her dress since, in her 'usual Quaker trim' there's 'nothing to retouch, being all so close and plain'. Many pages and much tribulation later, she tells her husband: 'Don't address me as if I were a beauty; I am your plain Quakerish governess'. In Middlemarch,' George Eliot clothes super-virtuous (and super-beautiful) Dorothea Brooke in 'Quakerish grey'. The real Elizabeth Fry appears on £5 banknotes. Her work among women prisoners led to reforms. Disapproved of in her own time, many later Quakers emulate her active concern for Social Responsibility and Equality.
Elizabeth, Dorothea and Jane still influence me. I'm a writer and former social-worker/lecturer. I dress simply, usually in blue but sometimes prefer scarlet, representing the spark of creative energy in which I delight. Art and service, scarlet and blue - essential aspects of my spirit.
You may associate Quakers with Conscientious Objectors, representing our testimony to Peace. This means not only declining military service, but avoiding and preventing violence in any form, including words – particularly relevant to a writer. I'm reminded of the Quaker bride played by Grace Kelly in High Noon, whose sheriff husband must destroy a murderous gang. The film shows her resolve the desperate conflict between love and belief.
We recently shared a morning in the Cathedral with an Anglican priest and some school students. Beginning our introduction to Quaker worship, we asked them to sit quietly for a few minutes, to be still after touring the overwhelming building. They settled at once and the silence was so strong that we were reluctant to break it. Later, I thought I'd failed in trust by expecting them to be restless. They remind me that wide-brimmed hats and little white bonnets are long gone. The future depends on children and young people, full of life and hope, imagination and creativity, living their beliefs.
Am I a typical Quaker? I listen to the still small voice and endeavour to uphold our testimonies to Truth, Simplicity, Equality and Peace. Yes, because I can be no other.
Margaret Crompton is author of Belles Bows, one of the prizewinning short stories included in Brick Lane Publishing's newest book, Brick Lane Tales.
My parents who were avid readers and hoarders shaped me into a bookish child. I devoured everything from Dennis Wheatley to Emily Bronte, and my love affair with Puffin books culminated with a Club badge.
I'll never forget my first childhood visit to our local library in Dorset where I encountered Orlando the Marmalade Cat. I had discovered a place where I could find more books than I could ever read. It was a revelation. Fast forward a few years to East London, where I moved with my sister and mother. By now I was reading Freaky Friday, Are you there, God? It's me, Margaret and classics like War and Peace, borrowed from Whitechapel Library which was then at the end of Brick Lane. All through university and afterwards, reading continued to be my passion.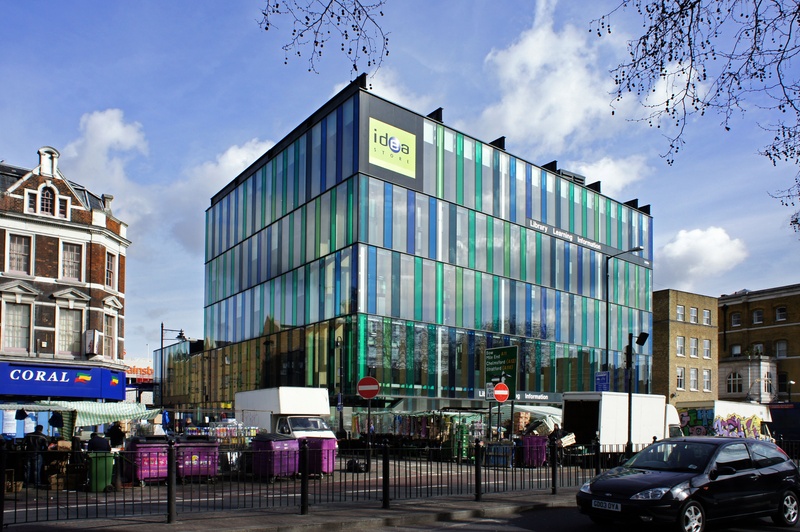 Some of my favourite haunts now that I've returned to East London are the Idea Stores in Bow and Whitechapel, part of a successful, late 90's libraries initiative.
Recently, I caught up with Kate Pitman, Idea Store development manager. "Hardly anyone ever set foot in libraries," she said. She explained that in the late 90s, at the tail end of the Tory regime, there was no investment and the libraries were in no longer easy to get to locations. "Part of a spiral of decline," Kate told me. "Believe it or not there were more libraries in Tower Hamlets per capita than in any other inner London borough."
In 1999 the council reviewed its underperforming libraries and undertook a huge public consultation, after which the decision was made to close most of the older libraries and build new ones that would deliver more books, better IT, convenient locations and information about council services. Crucially, it was decided that these new "Idea Stores" would house the council's also-suffering Adult Education services, thus bringing learning and reading together.
The imposing Idea Store in Whitechapel is a spacious, modern building, designed by David Adjaye. Its striped, glass frontage echoes the stallholders' awnings at nearby Whitechapel Market. More recently it's where I learned business planning and then launched a retail business, and where when they were small, I took my kids to borrow armfuls of books from the Children's Library. I also taught English for Speakers of Other Languages to women in the borough and the library opened up its learning labs for them to learn digital skills. It didn't stop there. I joined various creative writing classes and at a library-hosted literary event read a short story of mine to an audience for the first time. In the decade after Ideas Stores were introduced, their use has increased from half a million to four million people. They continue to offer a huge range of activities for people in the boroughs they serve.
But how safe is their future? Tower Hamlets Council has lost nearly half of its core funding since 2010 and through a leaflet they recently asked locals to answer the difficult question: what services would they prefer to have cut to save £58 million by 2020 from their annual budget. Continuing government budget squeezes sees councils spending less and slashing their library services. Nationally, the number of libraries has fallen by over 6% and qualified librarian numbers have reduced by a quarter since 2010. Expenditure on public libraries in England fell by £69m in three years. The number of books has reduced by over 20m in five years. The UK features at the bottom of teenage literacy league tables among 23 developed nations. You do the maths.
I asked Kate Pitman what makes libraries so important. "We contribute to quality of life, creativity, education, access to technology, employment and mental health," she answered. "We can give children books for free, they can take risks, swap books if they don't like them. It's a universal benefit, not just a safety net for the poor … Libraries are free, democratic, have shared access. They belong to everyone."
How can you help? Advice from CILIP (Chartered Institute of Library and Information Professionals):
• Tell your local authority what you get from visiting your local library.
• When local authorities plan changes, make your views known.
• Form friends' groups to support and work with your library.
• Join campaigns, such as CILIP's My Library By Right
• Write to your local MP about why libraries matter and why their future should be higher up Westminster's agenda.
Tabitha Potts is Author of The Bells of London Town, one of the prizewinning short stories included in Brick Lane Publishing's newest book, Brick Lane Tales.
Welcome to Joanna Campbell, who explains one of the strands of her perceptive new novel, Tying Down The Lion. As a student she lived in West Germany, where she observed the collective guilt felt by so many after two world wars. More recently, German people are confronting these difficult feelings with the TV drama, Generation War becoming a ratings sensation there. Here, Joanna talks about some of her experiences during her time in Germany.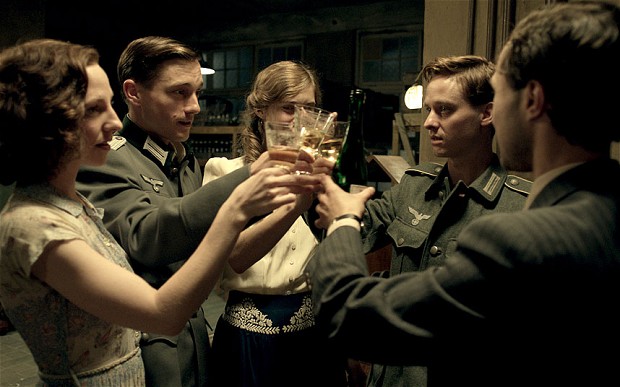 A scene from Generation War, the eye-opening drama series. Photo: ZDF
Shortly before the Bishops' road trip to Berlin in Tying Down The Lion, a book was written by Hannah Vogt and published in Germany. It was called The Burden of Guilt - A short history of Germany 1914-1945, and within two years it had sold 400,000 copies.
This book was designed to educate the younger generation, but its title reveals something deeper and more poignant than a purely objective account of the rise of the Third Reich. Haunted either by the part they had played, or by association with those who had participated in the atrocities, guilt encumbered the post-war German generation.
I lived in West Germany for a year in 1980/81 and discovered that those who could still see blood on their hands struggled to balance their load of responsibility with a normal life. One of my fellow bed-sit dwellers, Konnie, was a docker in Hamburg. At four in the morning, I would wake to hear his heavy tread on the stairs and his deep sigh at the prospect of another day that would bring only self-loathing and sorrow. The bannisters trembled under his huge hands, which shook as the result of constant drinking. After the day's work, he would sit, exhausted, in his room, open his bottles and beg me to join him. And every evening he would tell me about the shame he would always carry—a shame that is shared by Roy Bishop—for the part he played in WWII.
When Konnie had to kill a fresh-faced Russian soldier, a boy even younger than himself, he felt the weight of the obligation to fulfil his military duty. But before he pulled the trigger, he hesitated.
"It was him or me," he told me. "But…that man…he had a mother too."
In Tying Down The Lion, the same memory—although this time of course, he is faced with a young German soldier— blights the life of Englishman Roy Bishop.
Roy, however, bears none of the subsequent burden of collective guilt. His country did not instigate the war or the Holocaust. He suffers his own personal depression, as well as horrific nightmares in which he cries out to the young soldier he had to kill point-blank, but he is not further diminished by collective responsibility in a country where, post-war, the Allies stimulated German shame with posters showing the horror of the concentration camps and bearing slogans such as, "These disgraceful deeds: your fault."
It was not only the soldiers who suffered. Ordinary citizens believed they had turned a blind eye to the brutalities as Jewish friends and neighbours were taken to the death camps. In Tying Down The Lion, the West German character, Beate—who, like my friend Konnie—drinks to delete her memories, says:
"Germans will never know peace, not in our heads. Twenty thousand Berliners helped the Jews. Not many out of four million…And [we] are now too ashamed to speak of the bravery of those twenty thousand people. If we do, it means admitting we had the same choice and ignored it. And that is our guilt, to be carried for the rest of our lives."
At the end of the war, it was difficult for those who felt they had contributed to Hitler's tyranny to feel liberated from it. Konnie was frightened to talk about the war years to his young son. The continued pressure of the past, along with his drinking, had swiftly ended his marriage and brought him to the bed-sit where he drank all night and told me, in precisely the same words every time, about the young Russian he had killed. With his ex-wife and child living in the eastern half of the country, the building of the Berlin Wall also terminated his chances of seeing his son again.
Despite his private terrors, Roy Bishop is able to set his sights on the future. The road ahead holds no fear, no shame. It is only there—in what lies before him—that he truly feels content, set free from his demons. Although he suffers from the heavy load of his past, he does not bear the same cross of collective guilt. But for many of the post-war generation of Germans, the lasting shame was a tenacious beast, offering no hope, no happiness, no new horizons.
The new generation of Germans accept they have no personal culpability, but are aware they must continue to learn about the Third Reich and the Holocaust in school, knowing there must be no attempt to repress the truth if there is to be any hope of avoiding its repetition. Every year, students are taken to visit Auschwitz, where they confront the inescapable fact that they can do nothing to change their history, but, for the sake of their future, should never forget it.
Joanna Campbell is well-known for her prizewinning short stories.
Tying Down The Lion is her first novel, which has received glowing reviews with "its blend of seriousness and spirited humour." Rouchswalwe

Copies are available for purchase in Kindle and in paperback.

/